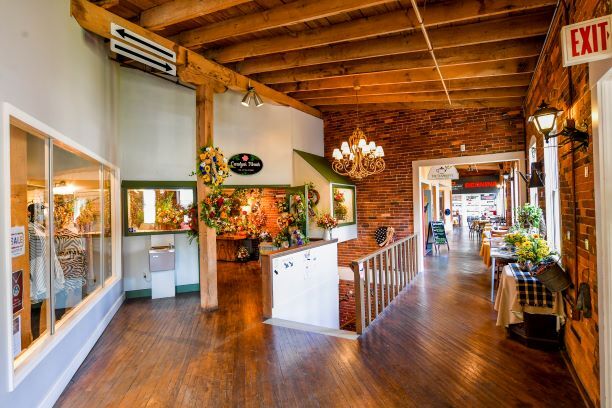 Located on one of Morgantown's main thoroughfares leading to downtown, only a few hundred feet from the new WVU John Chambers College of B&E.
The mix of tenants are high end shops all of which are strong financially.
Brick-lined walls and worn wooden floors greet visitors as they wind their way through the assortment of privately owned specialty shops and restaurants. Much of the character of the building has been richly retained, intermingling classic yet distinctive merchandise with warm hospitality.
Constructed in 1898, the center boasts authentic glass manufacturing tools and murals of the glass making process. The towering 100-foot glass furnace chimney still stands on the property.