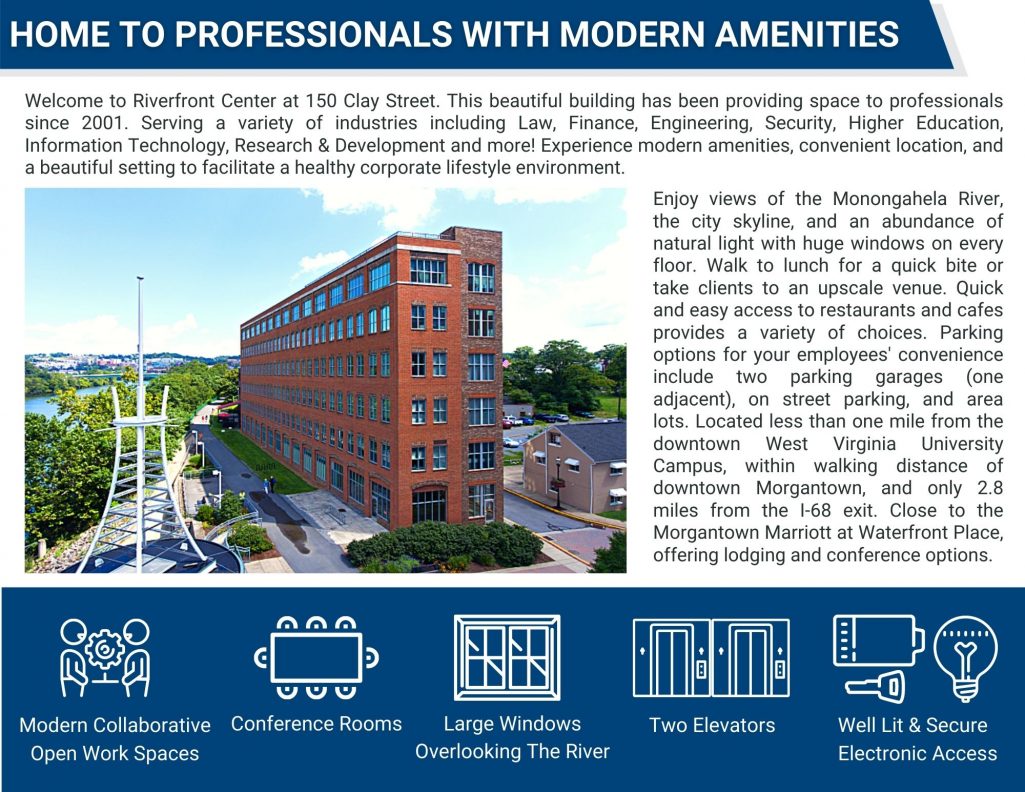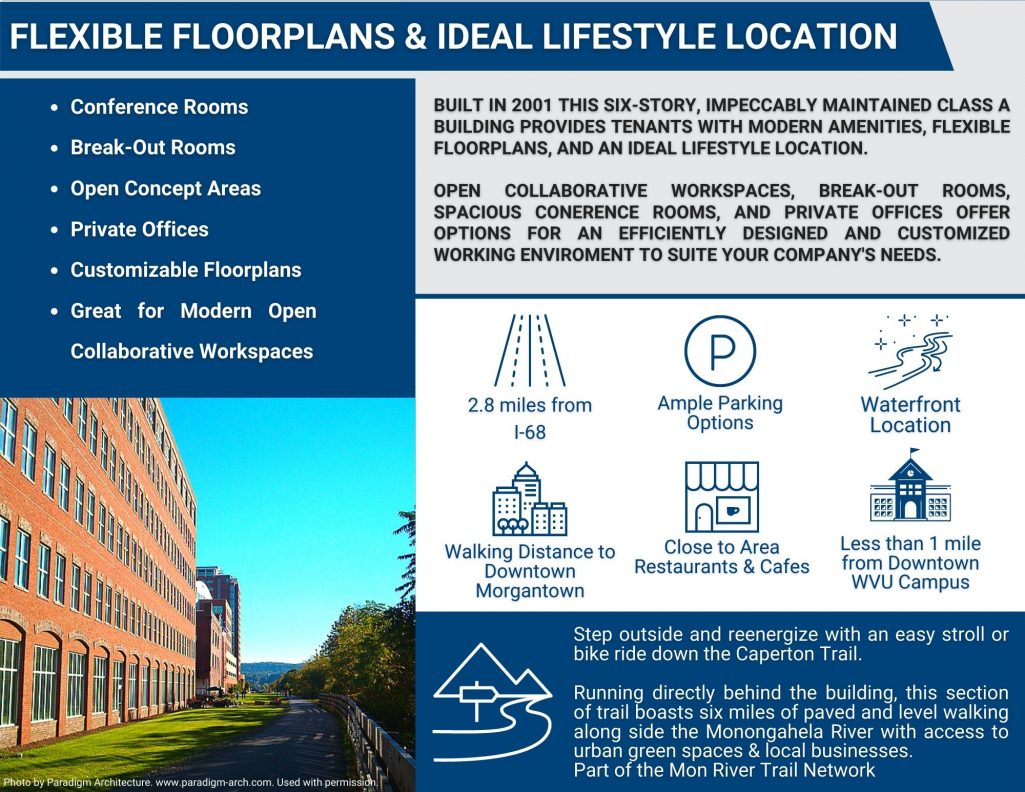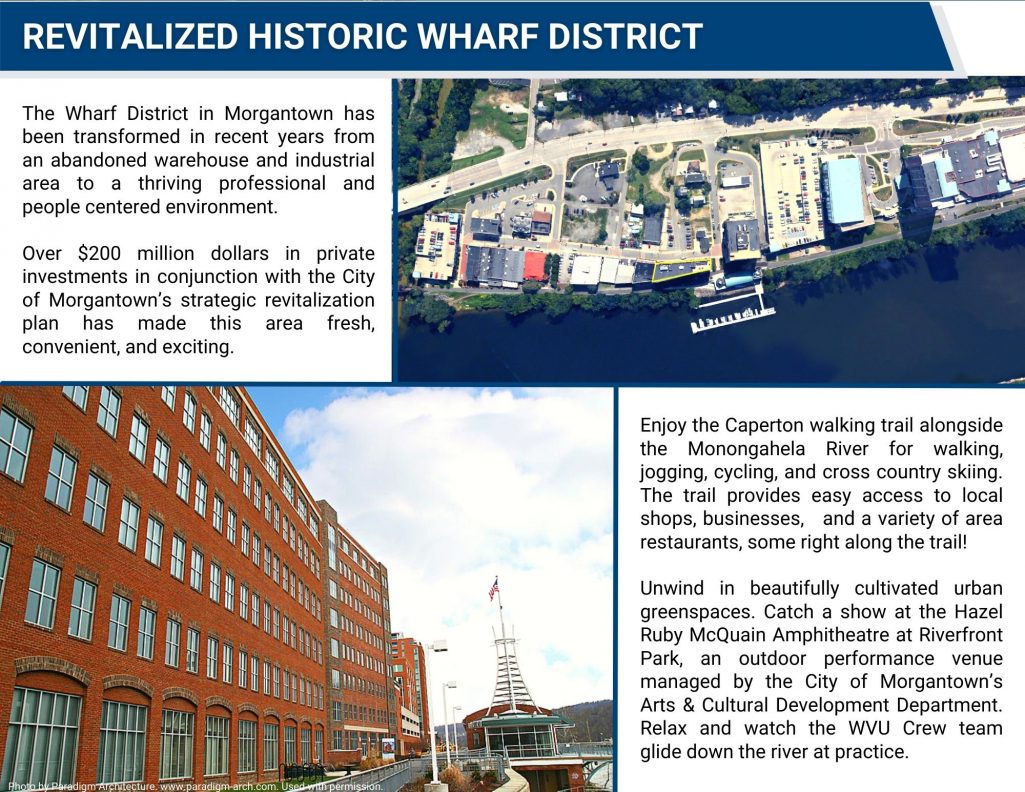 This impeccably maintained Class A office building is situated in The Wharf District of Morgantown, WV between the Hazel Ruby McQuain Riverfront Park, the WVU Administrative Building and Marriott Waterfront Hotel.
The Riverfront Center Building is ideally located less than one mile from the downtown West Virginia University Campus, which enrolls 28,000 students and has approximately 5,000 faculty & staff. It's also within walking distance of downtown Morgantown.
Located conveniently 2.8 miles from the I-68 exit. The parking garage is adjacent to the building.
5 SPACES AVAILABLE: