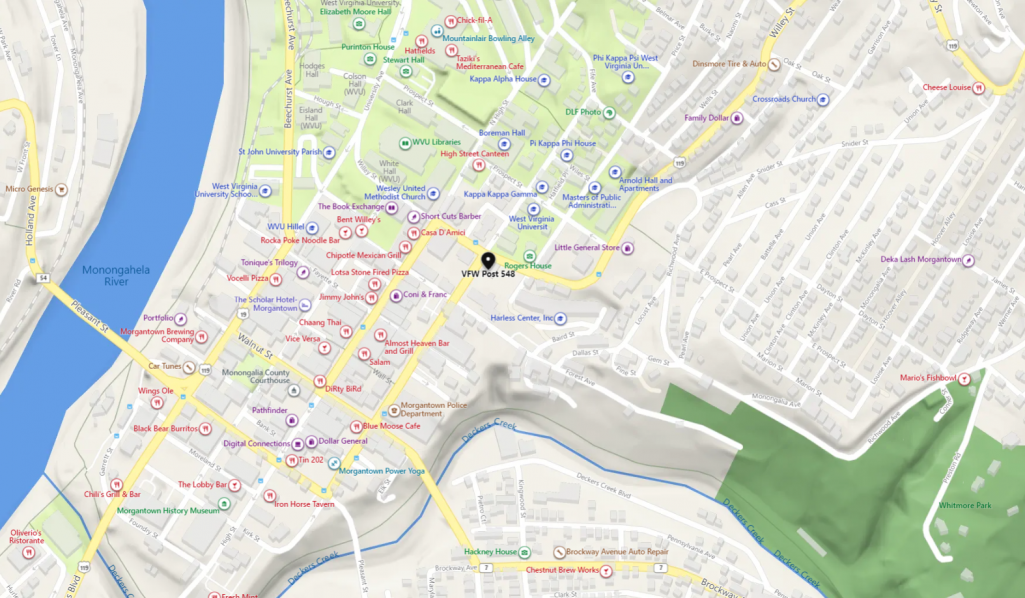 Ideally located in the heart of Morgantown's business district.​
Located less than 100 feet from West Virginia University's main campus.​ Formally the VFW #548 location, this building is a solid structure that can be re-purposed for a number of uses.​ There is an existing elevator shaft that was originally added for potential future use.​ High traffic area with plenty of exposure.​
In an area where parking is at a premium, this location boasts 56 valuable parking spaces, right in the heart of downtown Morgantown.​